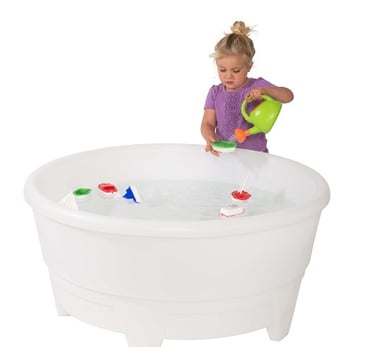 Children at a very young age are learning and developing quickly. They learn new lessons through various activities at home or in childcare centres. At home, parents can teach children a good deal, including good manners and the right conduct or simple greetings. At a childcare centre, children can learn fundamental academic lessons such as basic maths, science, English and other subjects which will prepare them for life.
Playing is one of the main ways children learn basic lessons. For instance, playing with building blocks or jigsaw puzzles can help children recognise different shapes and sizes. Playing with clay or dolls can stimulate their creativity and help them express their feelings. Using educational toys is a great way for children to learn and have fun at the same time.
Playing with Water
Besides toys, playing with water is a great way for children to experiment with basic mathematical and scientific concepts. For example, a child can understand basic measurements such as full, empty and half. They can also understand the properties of liquid, such as it takes the shape of any container it is poured into, and it is subject to certain physical changes such as evaporation.
As for their physical skills, they can develop their hand-eye coordination through pouring, stirring, squeezing and other physical actions utilised when dealing with water
Sand Play
Sand is a great stimulus material that allows children to stretch their creativity. For instance, they can manipulate sand to construct sand castles. They can discover how it reacts to water, and how much water is needed before sand becomes unmanageable. They can be given sand play toys such as small shovels, buckets and plastic sand toys which allow them to form certain shapes like starfish or seahorses. With this equipment, a child's creativity is given the tools to explore.
Water Troughs and Play Trays
Play'n'Learn offers a comprehensive range of water troughs and play trays that can incorporate sand play. Our children's water play tables are made from ultra-durable materials that are designed to give children hours of fun and exploration. We are dedicated to helping enhance the quality of early childhood education through our educational resources.
If you want to know more about our early childhood education products, call 0508 111 444.