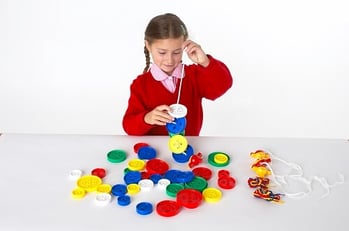 The early developmental years are crucial in the formation of a person's physical and mental well-being. Young children need to play freely with stimulating toys and be surrounded by the appropriate furniture. They also require comfortable places where they can rest and recharge. While the right kind of desks and chairs, suitable for very young children, are essential to daycare centres, having activity centres filled with high-quality furniture and a variety of teaching resources gives children the opportunity to maintain physical activity during daycare hours.
Getting in Motion
In many daycare centres, young children are encouraged to interact with their classmates and engage in active learning. This is healthy for them as it promotes movement and exercise. However, some experts think that children are still not engaging in enough physical activity.
'As the twig is bent so is the tree', says Angela Forbes, an occupational therapist. 'Children's bodies are growing, changing and are more malleable than adult's bodies'.
At Play'n'Learn, we have a wide range of building blocks and games that urge children to move around the room while honing their cognitive skills.
Slowing Down
If a child starts feeling drowsy after a productive morning of play, they'll need somewhere comfortable to rest. On average, a young child needs around an hour's naptime in the middle of the day. It is important for daycare centres to have resting zones that allow children to snooze.
Our childcare cots are perfect for a child's midday nap. We also carry kindergarten sleeping mats which can be conveniently stowed or hung when not in use. These products provide safety and comfort while the young child sleeps soundly, ensuring they are well-rested before another play session in the afternoon.
Play'n'Learn is passionate about the play and learning of young children. We carry a range of early childhood furniture, such as tables and chairs, cubby units and storage solutions. Browse through our website to know more about our products.